Would you like to have this page translated automatically? Then click on the link below to download data from the external Google Translate Server. Note: Personal data (e.g. your IP address) will be transmitted to this server. Google Translate now ...
Toolbox - Manuskript und Gestaltung
Hier finden Sie Informationen zum Publikationsprozess und zur Formatierung Ihrer Publikation.

Vom Manuskript zum Buch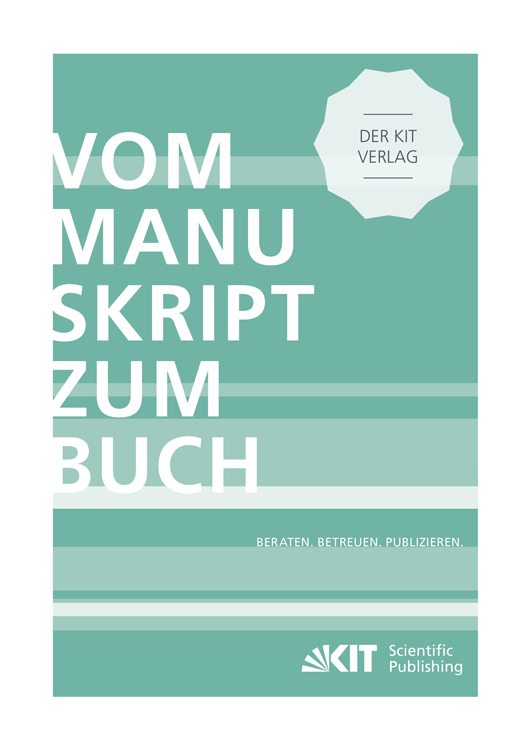 Dieser Leitfaden für das Publizieren bei KIT Scientific Publishing beinhaltet die folgenden Themen:
Der Verlag und seine Publikationsdienste
Ablauf des Veröffentlichungsprozesses
Grafiker ABC - Hinweise zu Format, Schrift, Verzeichnissen und vielem mehr
Know-How und Tipps - Technische Hilfe für Word und LaTeX
FAQs - Wer? Wie? Was? - Unsere Antworten zu Ihren häufigsten Fragen
Grundregeln zur Gestaltung
Bei der Formatierung einer Publikation gibt es für Sie vom Verlag sowohl
verpflichtende Vorgaben als auch
Empfehlungen und
Nice-To-Haves
Diese haben wir in dieser Checkliste für Sie zusammengestellt.