Would you like to have this page translated automatically? Then click on the link below to download data from the external Google Translate Server. Note: Personal data (e.g. your IP address) will be transmitted to this server. Google Translate now ...
Research Data Management (RDM)
The KIT Library is one of the members of the Serviceteam RDM@KIT founded at KIT in 2014. We develop and provide services for the handling of research data.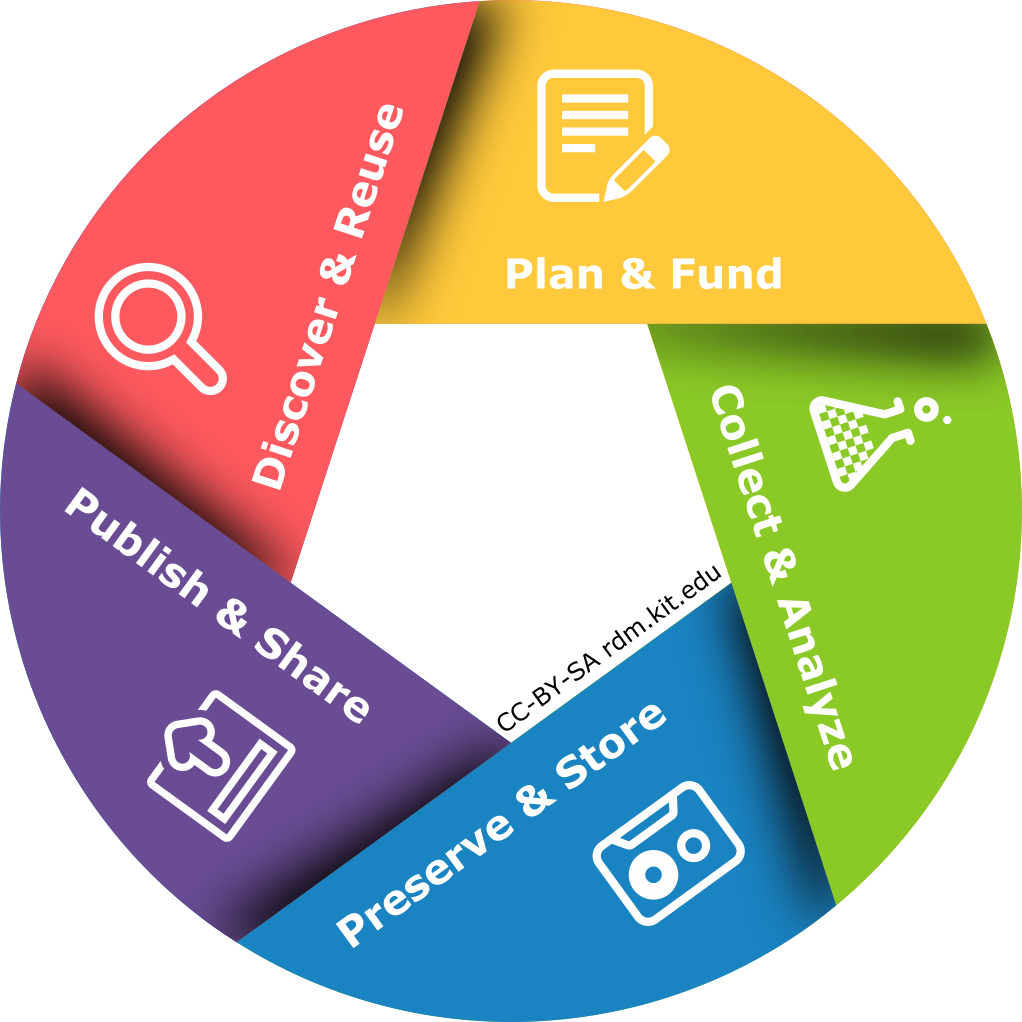 Currently the library's portfolio offers the following services to researchers:
Research data of all types and disciplines can be published via the repository KITopen. The data will receive a persistent identifier (DOI) to ensure citability as well as an Open Content License, which regulates the conditions of subsequent use. The focus is on research data that has been created in the context of a scientific publication.
At re3data you find a comprehensive list of general and subject-specific research data repositories. The service supports researchers in their search of repositories for storing and reusing research data.
Comprehensive information and an overview of available services for research data management in all phases from project application to long-term archiving are provided by the Serviceteam RDM∂KIT.