Would you like to have this page translated automatically? Then click on the link below to download data from the external Google Translate Server. Note: Personal data (e.g. your IP address) will be transmitted to this server. Google Translate now ...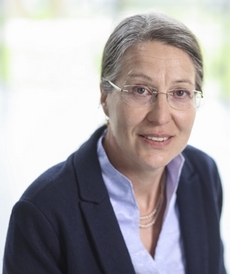 Diana M. Tangen
Deputy Head of Department User Services. Head of Information Literacy Training. Subject librarian. Head of Fachbibliothek HKA (FBH) and Fachbibliothek DHBW Karlsruhe (FBD).

phone:

+49 721 608-43107

diana tangen∂ kit edu
Straße am Forum 2, 76131 Karlsruhe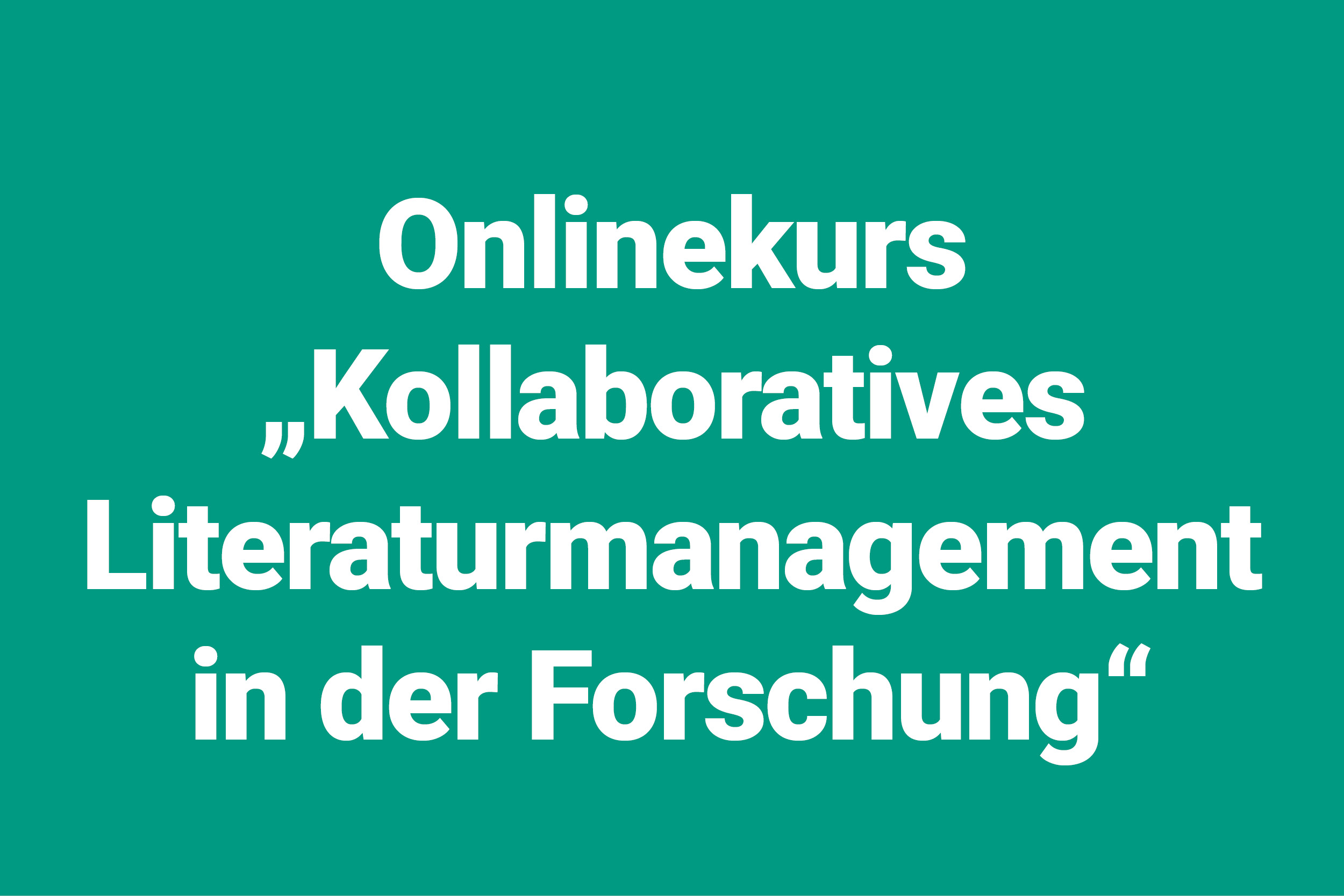 Onlinekurs "Kollaboratives Literaturmanagement in der Forschung"
Ziel ist die Erstellung eines Onlinekurses Kollaboratives Literaturmanagement in der Forschung. Er soll Forschungsgruppen dabei unterstützen, von der Forschungsidee bzw. Antragserstellung bis zur Publikation einen einheitlichen Prozess des Wissensaufbaus mit Quellen zu organisieren. Dazu gehört:
Eine strukturierte, systematische Recherche transparent für alle im Forschungsteam mitarbeitenden durchzuführen.
Eine Qualitätsprüfung der Quellen, seien es Texte oder Forschungsdaten, mit nachvollziehbarer Dokumentation der Arbeitsweise und der Ergebnisse.
Software-unterstütztes Management zum gemeinsamen, konsistenten Wissensaufbau mit Hilfe eines Quellenverzeichnisses.
Den quellenbasierte Erkenntnisfortschritt im Forschungsprozess effektiv und effizient begleiten.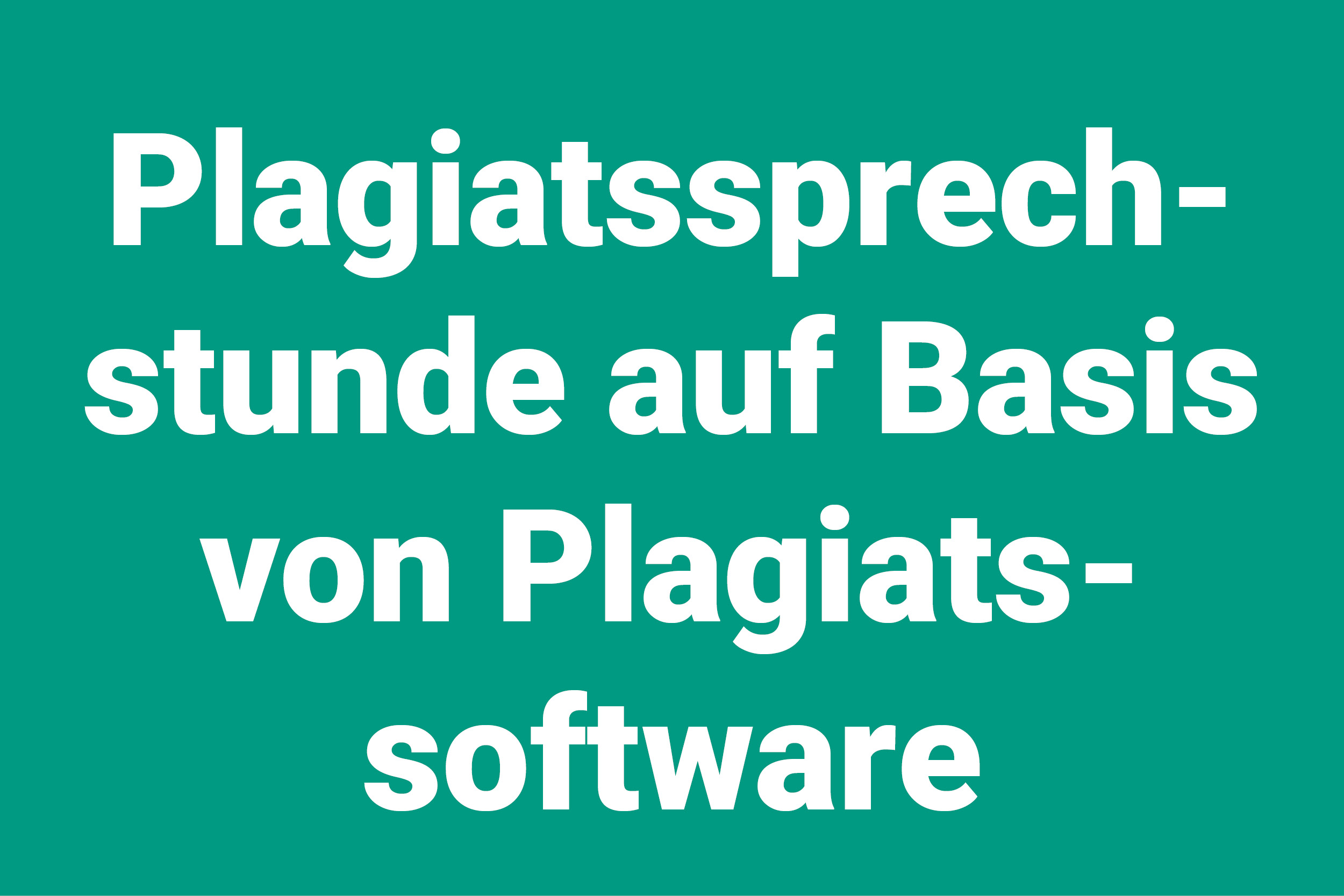 Plagiatssprechstunde auf Basis von Plagiatssoftware
Ziel der Maßnahme ist es, zu prüfen, ob die Etablierung einer Plagiatssprechstunde für Studierende unter Zuhilfenahme von Plagiatssoftware am KIT sinnvoll und erstrebenswert ist. Hierfür sollen in Kooperation mit dem Schreiblabor des House of Competence (HoC) in einem ersten Schritt Tutorinnen und Tutoren schreibdidaktisch ausgebildet werden, die in einem zweiten Schritt am HoC-Desk in der KIT-Bibliothek Studierenden Hilfestellung zum Einsatz von Plagiatssoftware geben sollen. Studierende können hierbei eigene Texte prüfen lassen und erhalten anschließend eine vertrauliche Beratung zum Umgang mit der softwareunterstützten Auswertung.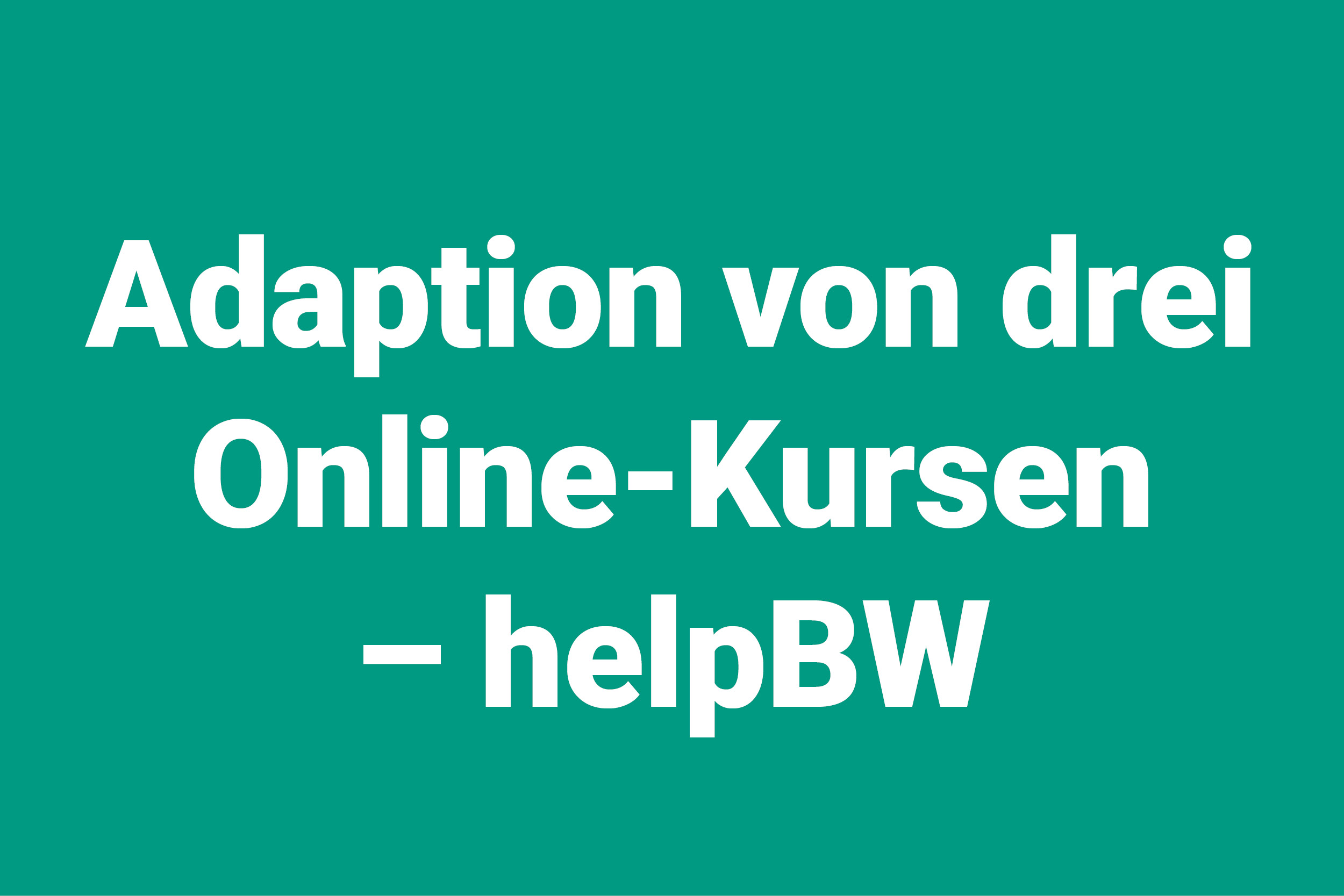 Adaption von drei Online-Kursen – helpBW
Ziel des vorliegenden Antrages ist es, die Kurse
Onlinekurs "Gute wissenschaftliche Praxis",
Onlinekurs "Recherchekompetenzen" und
Onlinekurs "Schreib- und Textkompetenzen"
auf die Bedürfnisse der kooperierenden Hochschulen zu adaptieren: Einerseits durch Ergänzungen im Lehrtext, anderseits durch Weiterbildungsangebote an den Hochschulen sollen Gelingensbedingungen entstehen, die es ermöglichen, dass die transfernehmenden Hochschulen das E-Learning-Angebot noch passgenauer und damit nachhaltig verankern können.
Transfergeber des Projekts ist das Karlsruher Institut für Technologie, Transfernehmer sind alle Standorte der Dualen Hochschule Baden-Württemberg (Bad Mergentheim, Friedrichshafen, Heidenheim, Heilbronn, Horb, Karlsruhe, Lörrach, Mannheim, Mosbach, Ravensburg, Stuttgart und Villingen-Schwenningen), die PH Freiburg, PH Heidelberg, PH Karlsruhe, Hochschule Karlsruhe und die Hochschule der Medien Stuttgart.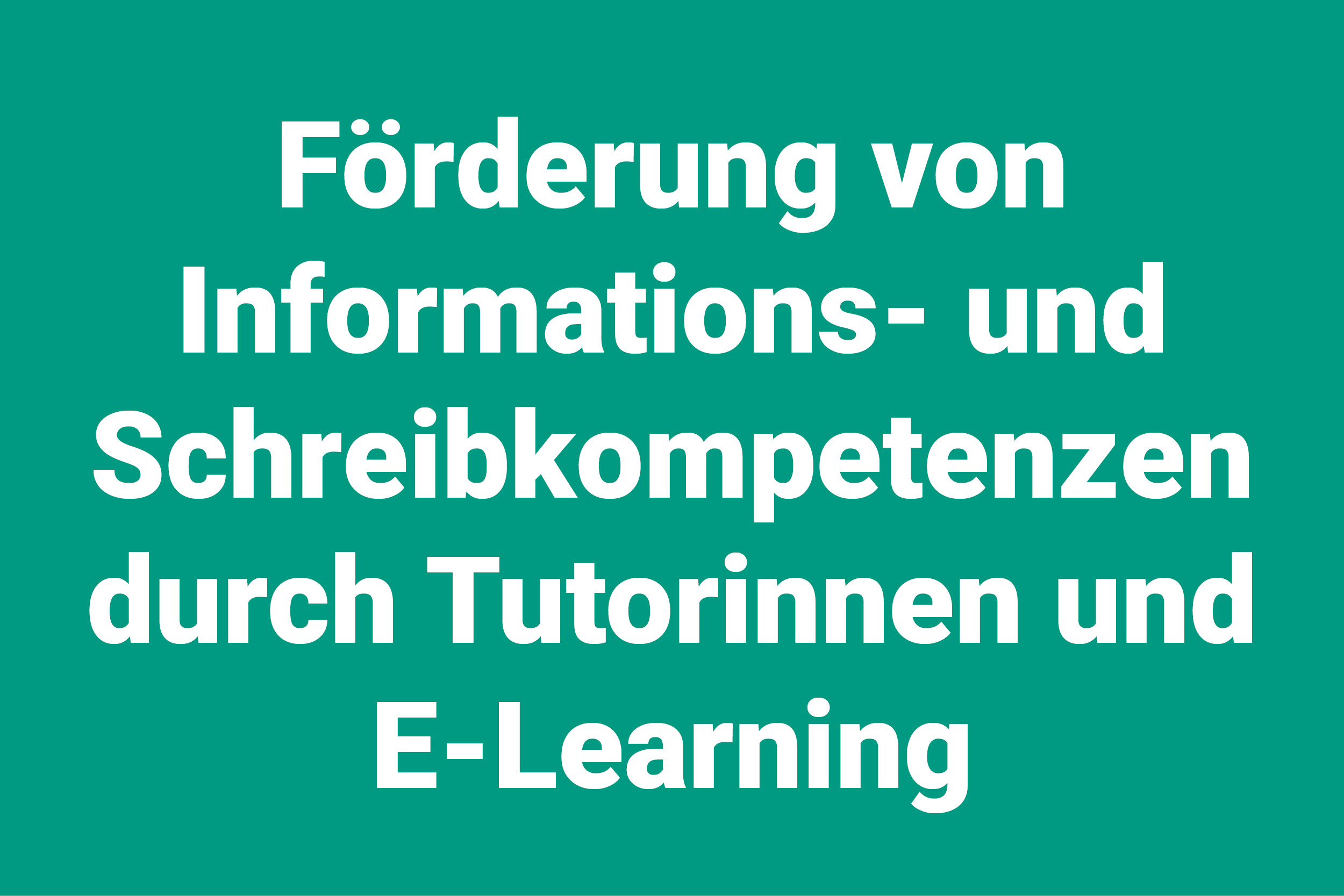 Förderung von Informations- und Schreibkompetenzen durch Tutorinnen und E-Learning
Ziel: Studierende aller Standorte der dualen Hochschule Baden-Württemberg erhalten Workshops zu einem niederschwelligen überfachlichen Angebot zum wissenschaftlichen Arbeiten, das in allen Phasen des Studiums – von der ersten Hausarbeit bis zur Abschlussarbeit – zielgruppenspezifisch genutzt werden kann. Das Hochschulübergreifende E-Learning-Portfolio Baden-Württemberg (helpBW) bildet die Grundlage für das Projekt.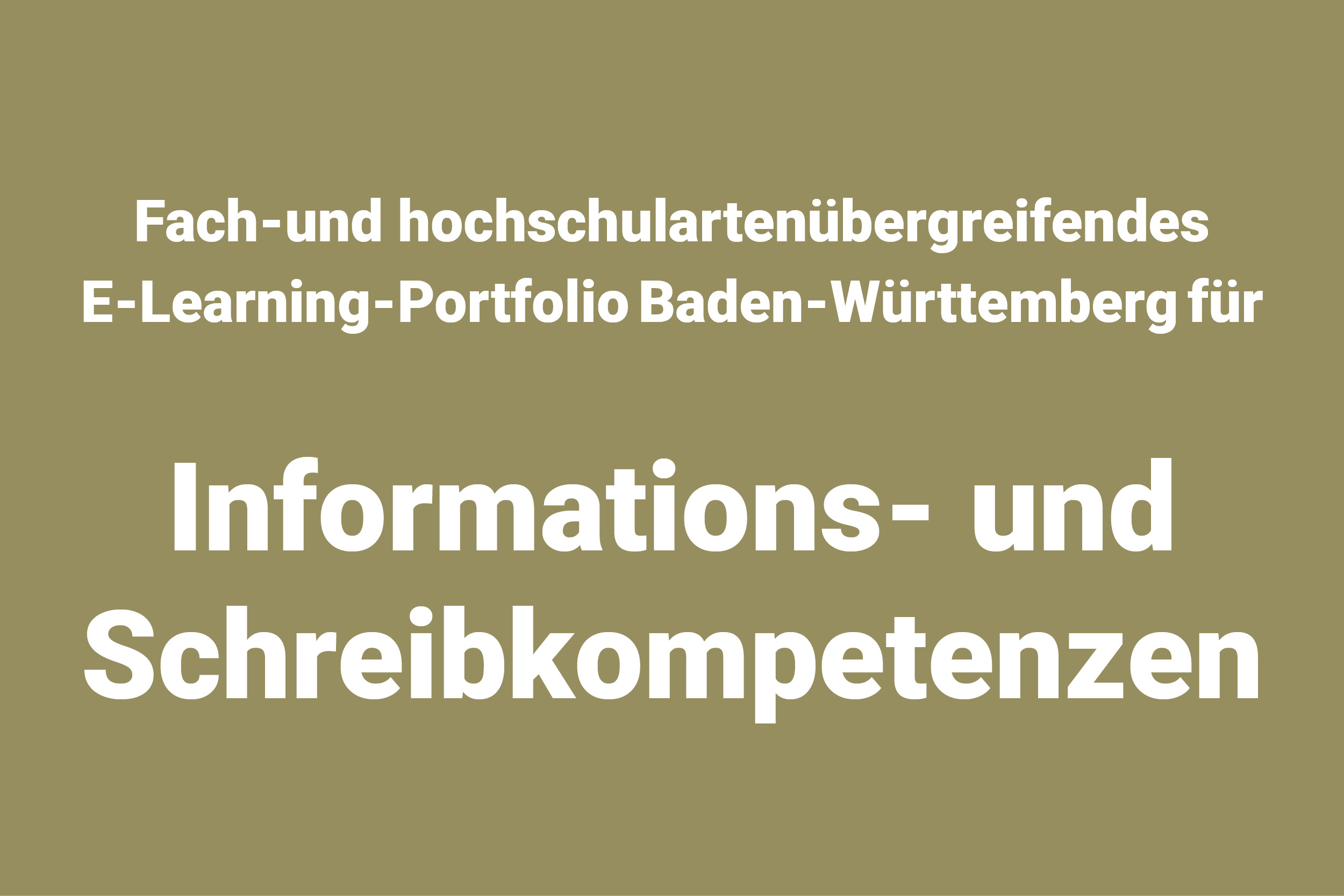 Hochschulartenübergreifendes E-Learning-Portfolio Baden-Württemberg für Informations- und Schreibkompetenzen
contact:

Daniela Clauss, Diana M. Tangen, Andreas Hirsch-Weber

funding:

"BW-BigDIWA – Wissenschaftliche Bibliotheken gestalten den digitalen Wandel", ein Programm des Ministeriums für Wissenschaft, Forschung und Kunst Baden-Württemberg

Partner:

KIT-Bibliothek, Schreiblabor am House of Competence (HoC), Duale Hochschule Baden-Württemberg, Pädagogische Hochschulen in Freiburg, Heidelberg und Karlsruhe, Hochschule der Medien Stuttgart, Hochschule Karlsruhe - Technik und Wirtschaft, Hochschule Mannheim

startdate:

01.11.2019

enddate:

30.06.2022
Projektgegenstand ist die Bereitstellung und Entwicklung eines breiten Fach- und hochschulartenübergreifenden E-Learning-Portfolios Baden-Württemberg für Informations- und Schreibkompetenzen. Es wird für grundständige Studiengänge aller Hochschularten in Baden-Württemberg konzipiert.
Ziel ist es, ein umfassendes E-Learning-Angebot zu schaffen, das alle Stufen des akademischen Werdegangs von der Studieneingangsphase bis zur Promotion berücksichtigt. Das überfachliche E-Learning-Portfolio Baden-Württemberg wird so angelegt, dass sich aus den unterschiedlichen Modulen und Teilmodulen jeweils verschiedene Onlinekurse oder Blended-Learning-Formate bzw. Flipped-Classroom-Formate nach Maßgabe der jeweiligen Zielgruppe und Hochschule erstellen und anpassen lassen.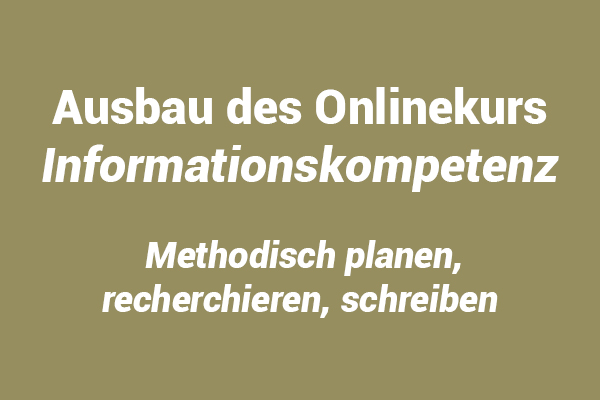 Ausbau des Onlinekurs "Informationskompetenz: Methodisch planen, recherchieren, schreiben"
Der preisgekrönte Onlinekurs 'Informationskompetenz: Methodisch planen, recherchieren, schreiben' vermittelt Studierenden und Doktoranden/innen erstmals vollständig onlinebasiert alle Informationskompetenzen, die zur erfolgreichen Absolvierung einer Abschlussarbeit an technischen Universitäten und Hochschulen notwendig sind. Aufgrund der großen hochschulinternen und -externen Resonanz plant die KIT-Bibliothek in Kooperation mit dem Schreiblabor des House of Competence (HoC) den Ausbau des Projekts mit folgenden Zielen bzw. Inhalten:
Einbettung von Kurs-Modulen in fachwissenschaftliche Lehrveranstaltungen,
Öffnung des Kursangebotes für andere Hochschulen,
Anpassung der Übungsanteile zur Vergabe von ECTS-Punkten,
Zielgruppenerweiterung,
Begleitforschung.
Das Ausbauprojekt leistet damit einen substantiellen Beitrag dazu, einen hochschulübergreifenden Standard des digitalen Lehrens und Lernens im Bereich der Informationskompetenz aus bibliothekarischer und (schreib)didaktischer Perspektive zu setzen.